RenAcoustic Baffles offer outstanding performance and flexibility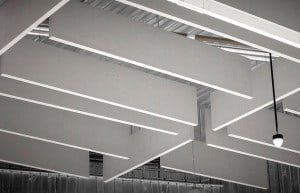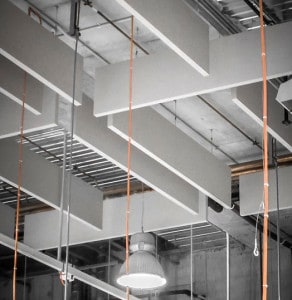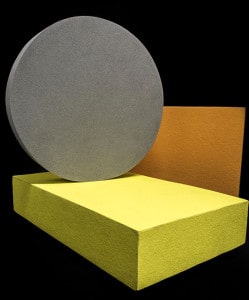 The latest member of the range, RenAcoustic Baffles offer almost unlimited scope in design and application.
Baffles can be hung vertically or horizontally and are available in a multitude of colours, sizes and shapes.
Offering outstanding acoustic performance, RenAcoustic baffles are an ideal solution for designers looking to incorporate acoustic absorption without the traditional look of a standard two-way exposed tile ceiling.
Constructed with a rigid fibreglass core and a fine textured fleece coating, RenAcoustic Baffles have excellent fire resistant properties as required by Australian Standard AS/NZS 1530.3-1999.
RenAcoustic Baffles are installed using a corkscrew type hanger, making the installation process simple and efficient.
Above all else RenAcoustic Baffles are competitively priced when compared to similar products in the market.
Design flexibility and superior acoustics need no longer come with a hefty price tag!
Please note, RenAcoustic Baffles are manufactured to order, and require a minimum quantity order.
IN BRIEF:
Can be suspended vertically or horizontally
Superior Acoustic Rating (0.74 NRC)
Available in various shapes, including round
Range of colours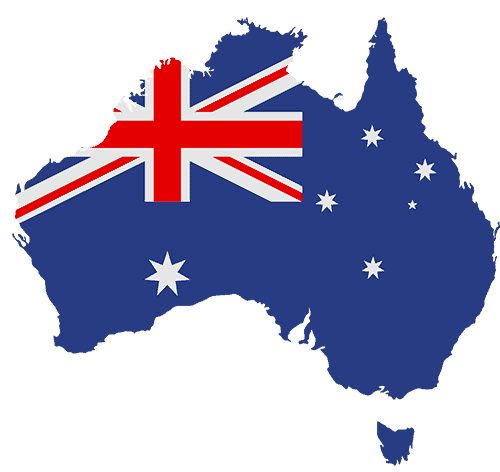 Proudly designed and manufactured in Australia by Renhurst Ceiling Systems, Melbourne.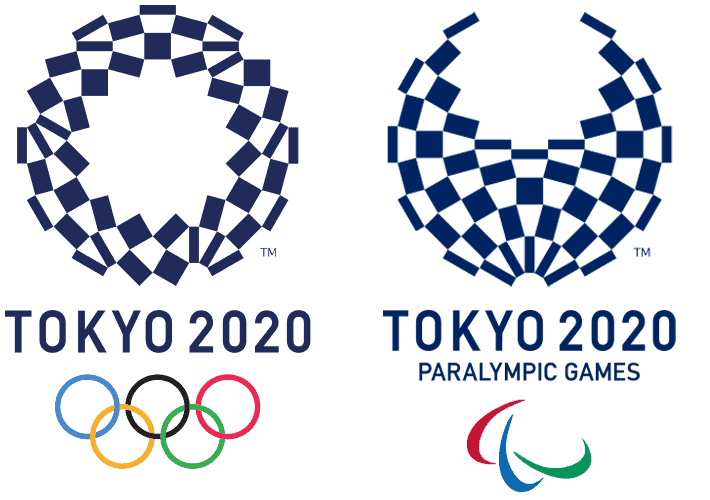 Proud supplier for the Tokyo 2021 Olympics