An Australian owned company, Renhurst Ceiling Systems has been servicing the building industry for over 50 years – focusing solely on ceiling systems.
We encourage you to tap into our wealth of industry knowledge and experience for your next project – we are very happy to help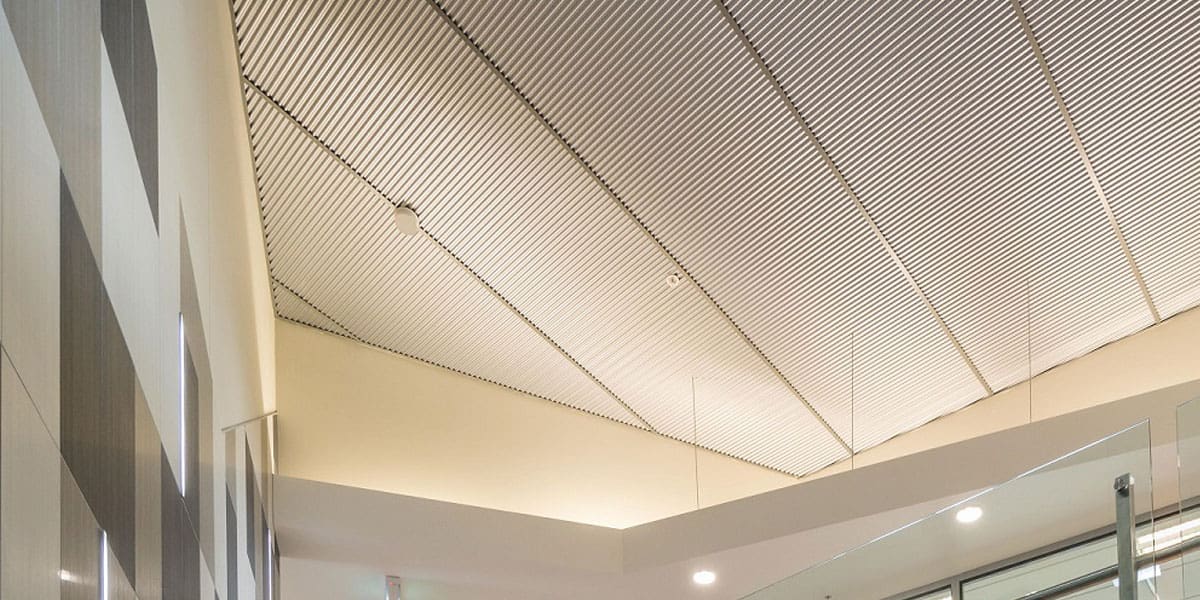 RippleTone
NOISE REDUCING ACOUSTIC METAL CEILING SYSTEM
RippleTone

 metal ceilings provide designers with the scope to create exciting and unique effects, all the while delivering excellent noise reduction capabilities with a proven high acoustic rating.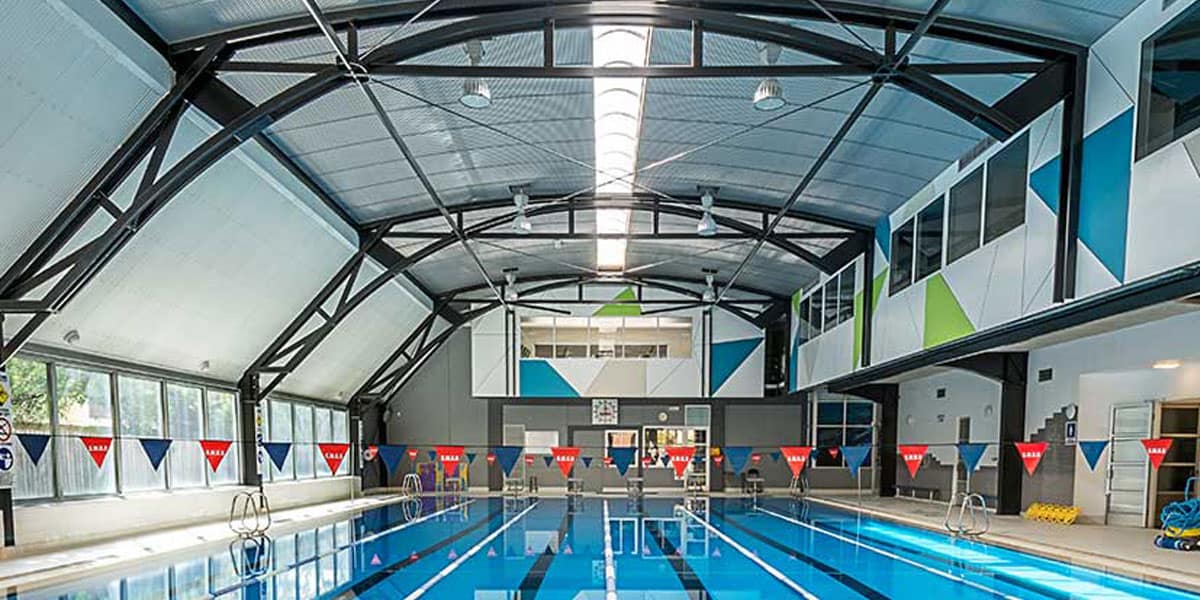 RippleSound
ACOUSTIC METAL
CEILING SYSTEM FOR WET ENVIRONMENTS
RippleSound

is specifically designed to control noise and moisture within harsh Aquatic Centre environments.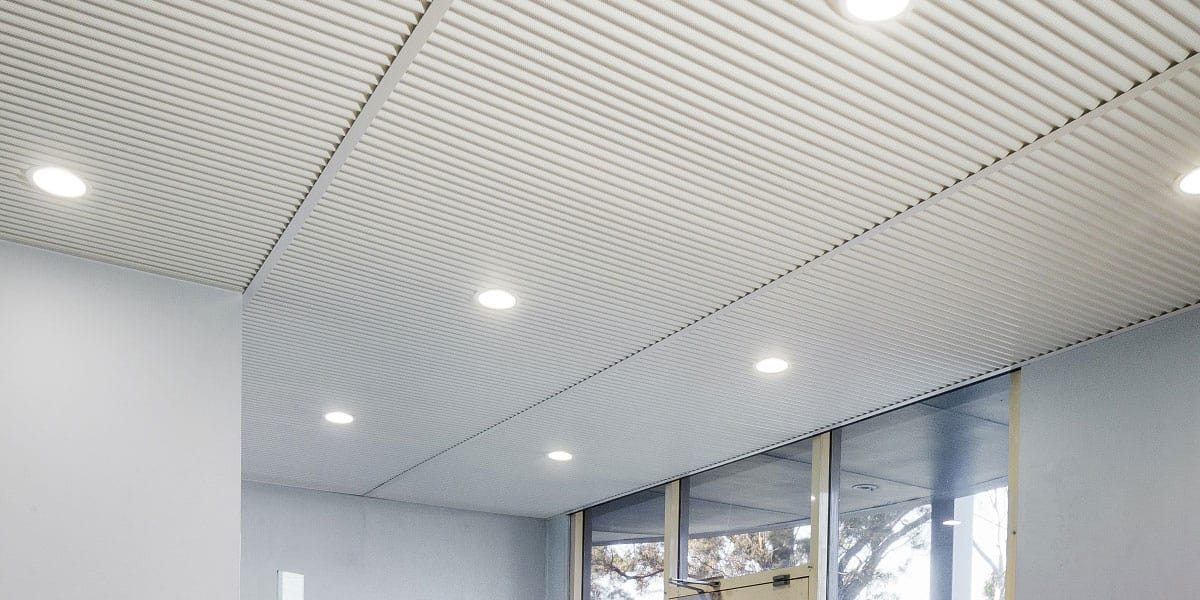 RippleMicro
FINE CUSTOMISABLE SOUND ABSORPTION SYSTEM
New!

R

ippleMicro features high acoustic resistance and low acoustic mass reactance with a smaller perforation
.
RippleTone

and 

RippleSound

provide exciting options for architects and designers to creating stunning effects such as full ceilings, infills, 'floating' or feature panels, curved panels and attractive patterns across extra large ceiling areas.
If you're not sure which is the best solution for your project, just ask us!
We are sound absorption specialists with metal acoustic ceilings and ceiling tiles.
Acoustic Control in Brief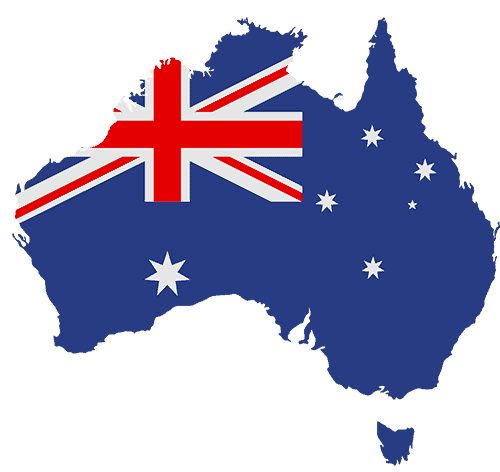 Proudly designed and manufactured in Australia by Renhurst Ceiling Systems, Melbourne.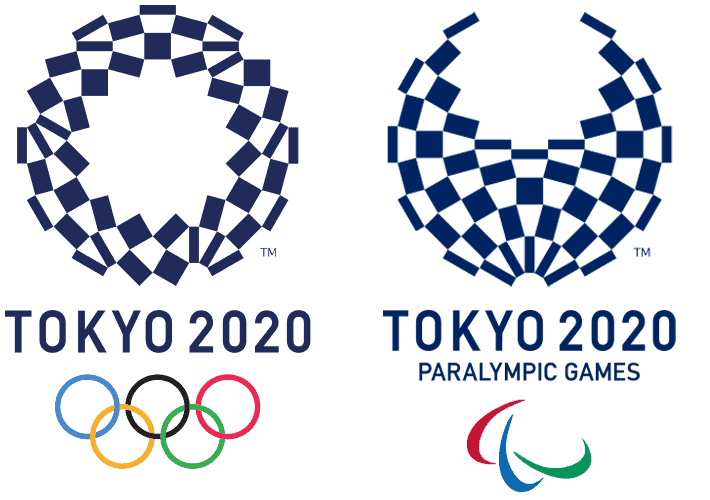 Proud supplier for the Tokyo 2021 Olympics